Our claim has always been "Connecting the Internet of Things" as, with our solution we aim to make the IoT available everywhere in the world and accessible to everyone.

In these times of uncertainty that we are all going through, we have decided to take a step forward and connect people, ideas, solutions.

This is how LORIOT Business Connect was born, a series of events designed to reduce the distance between IoT solution providers and their target market.

We started this new journey from the Cities, nerve centres of our society and particularly suffering due to the global pandemic.
The second edition was dedicated to Smart Industry, one of the fastest growing IoT sectors and a key vertical when it comes to digital transformation and reducing resource waste and harmful emissions.

The first two editions were held as invitation-only events in order to allow a more direct exchange between participants. For this third edition, however, we have decided to do something different. Exceptionally, the event will be broadcasted publicly.

And we have already set date and time: 18 June 2021 h.16.00 (CET)

Save the date and join the event page on Linkedin! We will be sharing more details about how to join the event, guests and event agenda in the next days. Stay tuned.

We have planned two main changes:


The format will be modified slightly to adapt to the new typology of the event. The Introduction will be dedicated to an in-depth conversation on LoRaWAN and IoT topics among market experts. Then it will be left room for the usual format with 5 solution providers selected through a call open to all LoRaWAN® Solution Providers (deadline to apply is MAY 31).
The second new aspect of this June 2021 edition is that, unlike previous events, this time we have not planned a specific sector. This means that all innovative LoRaWAN® solutions will be considered eligible, regardless of the industry in which they operate.
In this way we think that a larger variety of use cases will be presented, making the event more interesting for a wider audience.
Our major partners and customers will be present as guests and will have the opportunity, as usual, to ask questions to the solution providers.
Once again a great opportunity for Solution Providers to present their solution in front of potential customers and to benefit from the exposure offered by an public open event. The 5 Champions, stars of the event, will be identified through our
Call for LoRaWAN® Solution Providers
.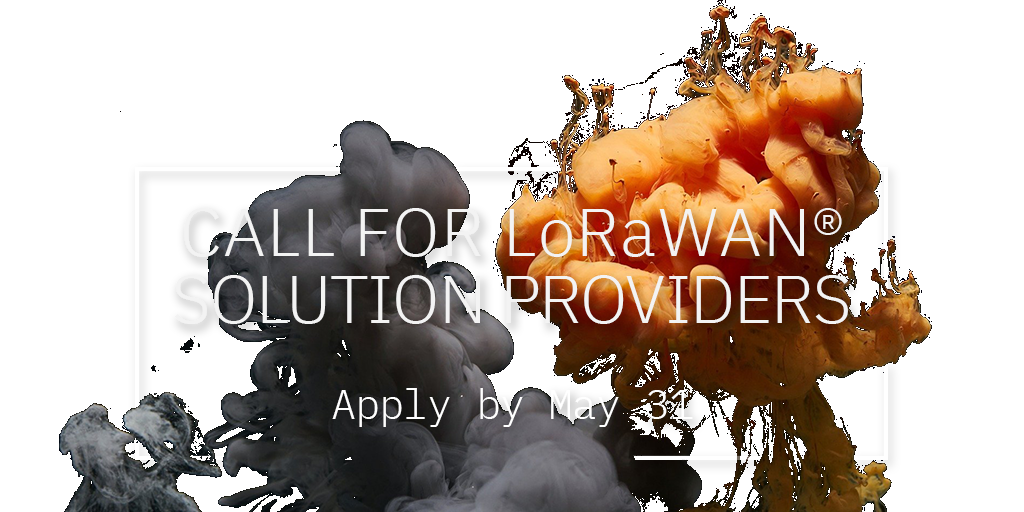 Don't miss the opportunity to reach and connect with potential clients. Apply by May, 31st!