Solution
CareBand® Series Wearables have been developed over the past 5 years combining strong underlying security and privacy infrastructure with communication technologies and machine learning algorithms.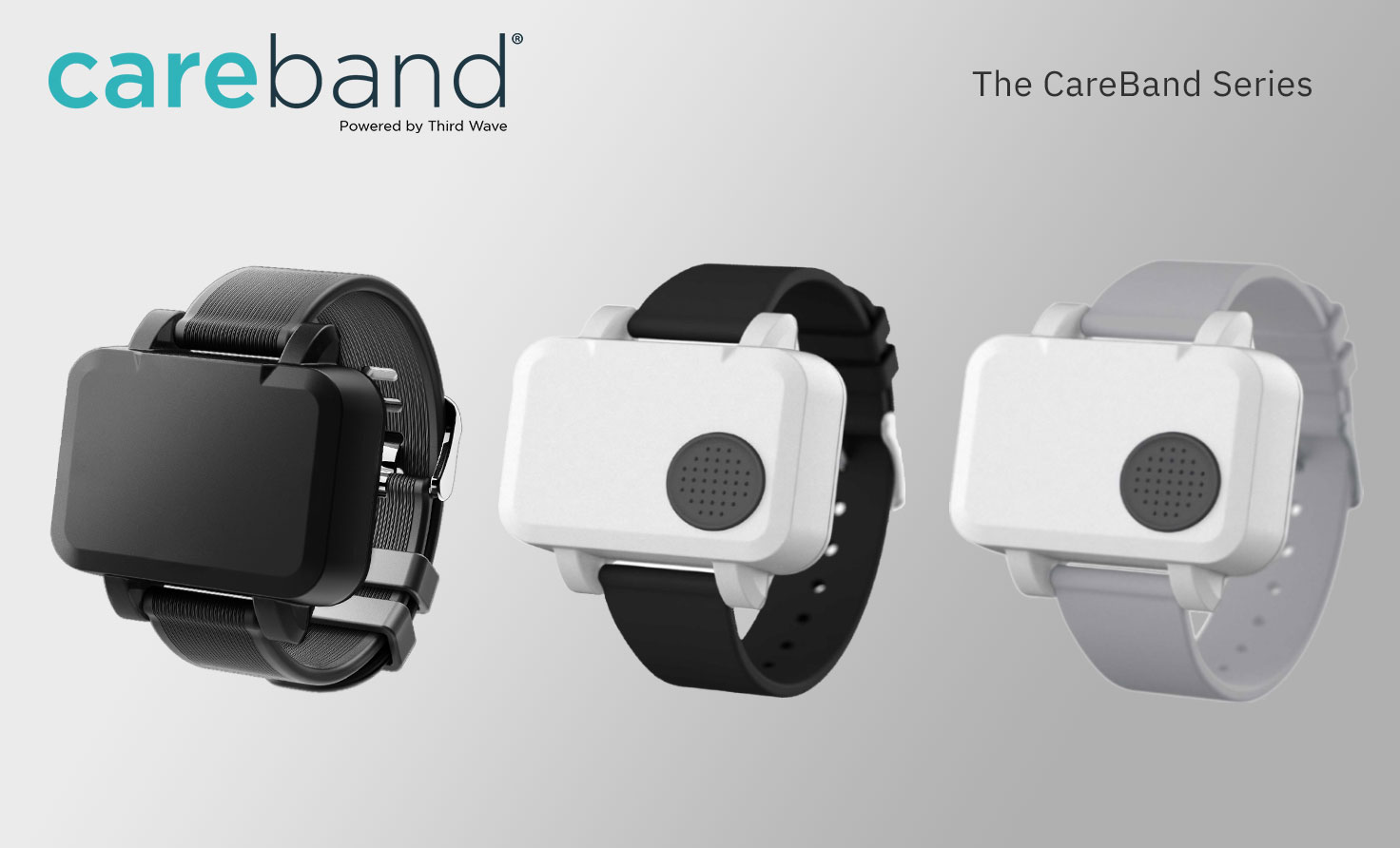 ---
Wearables
CareBand®
Series Wearables are patent-pending LoRaWAN® devices that all include BLE, wireless charging, on-body sensing, accelerometer, front & back-facing LEDs, and haptic feedback. The wearables work seamlessly with CareBand's Portal.
Designed for energy-efficiency, the CareBand wearable enables patient and employee monitoring applications in healthcare, industrial, and hospitality environments. The devices are also equipped with different battery capabilities depending on the application and customer requirements. Moreover, the wearables are supported globally for deployment in North America, Europe, and Asia.
---
Enterprise Software
CareBand®
provides a comprehensive and customizable set of web and mobile-based applications to manage deployments.
The CareBand® Portal and CareBand® Manager mobile app can support individuals at all levels, from system integrator management tools to executive director access and reports.
Additional support is available to facilitate 3rd party integrations via CareBand® APIs, webhooks, or GraphQL connections.